Village World is a unique concept weekend living which aims at bringing a pure living concept along with modern comfort and smart real estate investment.
With over a decades' experience in Hospitality and Travel Industry, the promoters of "The Village World" have a vision to establish an address in less travelled spaces, promote rural tourism, connect back to roots while also having uniquely designed spaces for all kinds of celebrations.
Read More…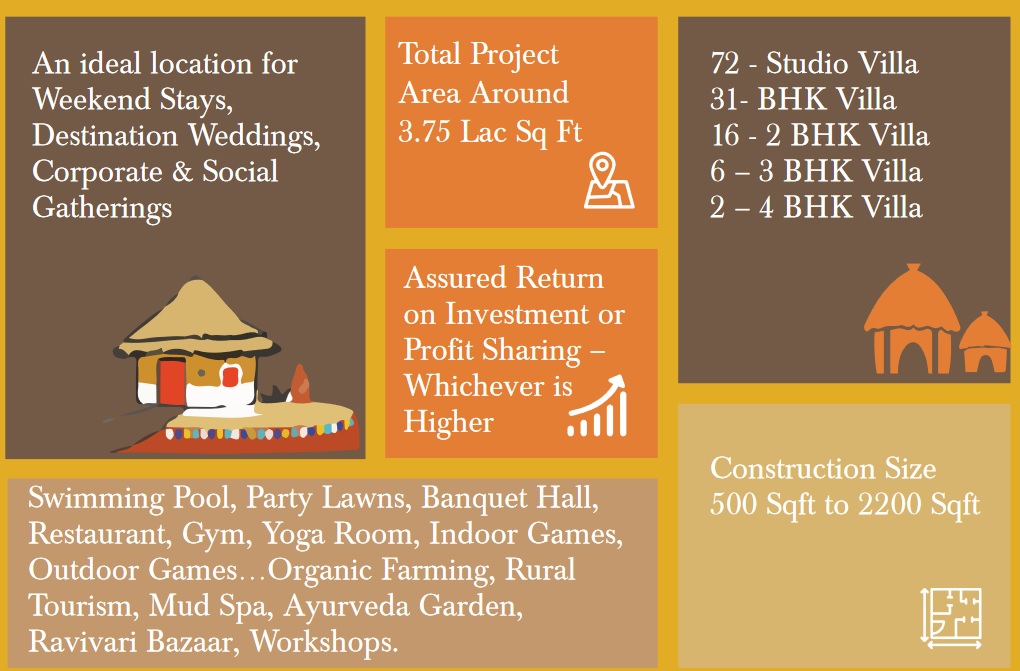 The Village World is a unique combination of Modern Comfort with Back to Roots touch. The property and amenities are designed in such a way that you get an opportunity to reconnect with your roots while having all modern comforts.
Keeping this in mind, we have designed amenities as :
Back to Root Amenities
Modern Comfort Amenities
Not only amenities, the uniqueness of Village World is maintained with the conceptual living concept. We plan unique activities, workshops and tourism trails which lets you experience the goodness of village life, and workshops designed around it so you can also take it back to your life in city.
Have a gathering at Gam Chabutara, Play old time games at Khel Maidan or take a dip at Gam Talav. Try your hand at Organic Vegetable Farming at our vegetable patch or just relax at Mud Spa specially designed to pamper you with ancient techniques. There is a Ayurveda Garden where in you can take care of plant specially aligned to your nakshatra. And our Village Dhaba has special menu from across the country to give you taste of all local cuisines of India. At Village World, connect to your roots with amenities which are designed to get you nostalgic while enjoying the best of village like living with comfort.
Our Village Dhaba at Village World is designed to bring back the essence of traditional Indian cuisine. Enjoy a range of authentic dishes from various states of India, cooked with the freshest ingredients and age-old recipes. Come and indulge in a nostalgic journey of flavors and aromas at our back-to-roots Dhaba.
Khel Maidan is a unique amenity at Village World that is dedicated to reviving traditional games and sports. Here, you can explore and indulge in the long-lost games of our culture and relive the memories of childhood. Our Khel Maidan is a perfect place to gather with friends and family and enjoy the thrill of playing games that were once an integral part of our lives.
Organic Farming
Our Organic Farming amenity at Village World is a place to learn about sustainable farming practices and connect with the soil. Experience the joy of organic farming, and savor the taste of fresh, chemical-free produce while promoting eco-friendly agriculture.
Our Mud Spa amenity at Village World is a unique and relaxing experience that reflects our back-to-roots concept. Mud has been used for centuries for its therapeutic properties and is deeply rooted in traditional healing practices. Our Mud Spa offers a rejuvenating and authentic spa experience, using natural ingredients and traditional techniques to revitalize your mind and body. Come and indulge in the soothing and healing properties of mud at our Mud Spa amenity, and connect with the roots of ancient healing practices.
Our Gaushala amenity at Village World is a sanctuary for cows, reflecting our back-to-roots concept and commitment to sustainable living. Come and connect with these gentle creatures, learn about their significance, and experience the joy of sustainable living.
Our Ayurveda Garden amenity at Village World is inspired by ancient Indian scriptures that allocate specific plants to each nakshatra or rashi. As per Ayurveda, "If you take care of the plant, the plant will take care of you." This emphasizes the importance of nurturing and caring for plants, which in turn provide us with the natural healing properties that promote wellness and balance in our lives. Our Ayurveda Garden offers a unique opportunity to connect with nature, learn about traditional healing practices, and experience the therapeutic benefits of these sacred plants.
Rejuvenate with modern amenities like swimming pool, Games Zone, Ampitheatre, gym etc or celebrate your special occasions with us in Grand Banquet Hall and Beautiful Party Lawns.
Our Swimming Pool at Village World offers a refreshing escape in a serene and peaceful atmosphere.
Amphitheatre at Village World is a perfect venue for entertainment, performances, and cultural events. Experience the charm of traditional outdoor performances under the open sky in a serene and natural setting. Our Amphitheatre is designed to offer a unique and memorable experience, whether it's a musical concert or a theatrical performance.
Gym at Village World is a modern and well-equipped facility designed to cater to all your fitness needs. Stay healthy and active with our state-of-the-art equipment and personalized workout plans. Come and experience the benefits of a healthy lifestyle at our Gym amenity.
Pool Side Cafe at Village World offers a range of quick bites from international cuisines to satisfy your hunger while enjoying the serene view of the pool. Come and indulge in the flavors of international cuisine and experience the perfect blend of taste and ambiance at our Pool Side Cafe amenity.
Meditation Room at Village World is a serene space designed to help you disconnect and connect with your inner self. Experience the benefits of meditation and mindfulness in a peaceful and calming atmosphere at our Meditation Room amenity.
Our Games Zone at Village World provides a perfect space for friendly competition and creating unforgettable memories with family and friends. Enjoy a variety of indoor and outdoor games, including chess, carrom, cricket, badminton, and more, at our Games Zone amenity.
Our Banquet Hall at Village World is a spacious and elegant venue designed to host a variety of events and occasions, from weddings and receptions to business meetings and conferences. Come and experience the grandeur and sophistication of our Banquet Hall amenity.
Our Party Lawns at Village World offer a perfect outdoor venue to host a variety of events and celebrations, from birthday parties and family gatherings to weddings and receptions. With picturesque views and natural surroundings, our Party Lawns provide a serene and enchanting atmosphere that will leave a lasting impression on your guests.
Our Club House at Village World is a social hub designed to bring people together and foster a sense of community. With comfortable seating, recreational facilities, and entertainment options, our Club House provides a perfect space to relax and unwind with family and friends. Come and experience the warmth and hospitality of our Club House amenity.
At Village World, we believe in offering more than just a weekend villa. We strive to provide a unique and memorable experience for you and your guests to enjoy. Our weekends are full of knowledge, entertainment, and opportunities to connect with your roots. From workshops and cultural dance performances to rural tourism and arts and crafts fair by local villagers, we offer a range of activities and experiences that reflect our commitment to back-to-roots living. Come and create unforgettable memories and experiences with your loved ones at our Weekend Experiences amenity.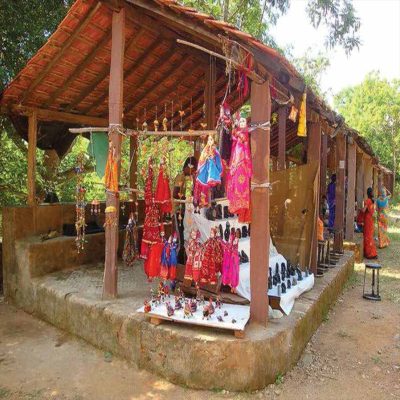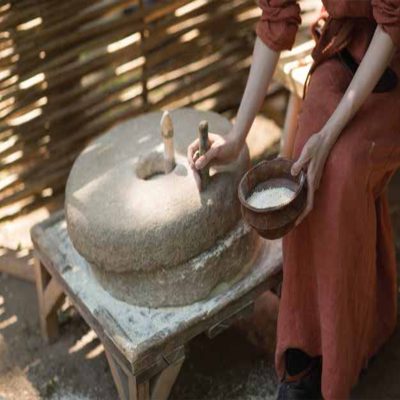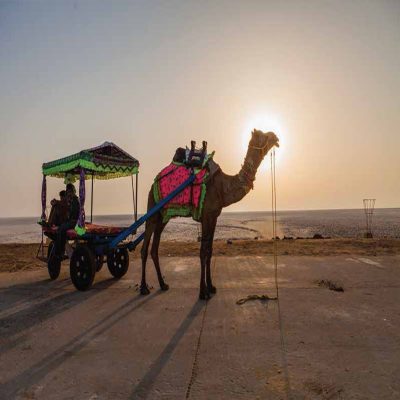 RCC FRAMED STRUCTURE: RCC framed structure to withstand wind & seismic loads
SUPER STRUCTURE: Walls construction with AAC cement blocks / red bricks
INTERNAL WALL PLASTERING: Cement plaster with sponge finishing excluding ceiling
EXTERNAL WALLS: Sand faced cement plastering
Internal: Gypsum punning, over and above putty finish.
Designer door frame & shutter of 8' height with premium designer hardware fittings.
Windows & French door frame & shutter:
French Doors: Anodised Aluminium frame / premium UPVC with double glass (DGU) & mosquito mesh.
Windows: Anodised Aluminium frame for windows with double glass (DGU) & mosquito mesh.
Ventilator: Anodized Aluminium frame with glass at all toilets, store, wet kitchen, servant room & servant toilets.
Drawing / Foyer / Living / Dining / Dry kitchen / Bedrooms / Pooja: Italian marble with 3" skirting (Rs. 500/- Per SFT. including laying & polishing).
Master bedroom / Home theatre: Engineered wooden flooring.
All Toilets: Combination of premium precious stone & Italian marble and tiles combination.
Corridors: Italian marble with Inlay work.
Balconies: Granite / Anti skid designer tiles.
Staircase: Granite as per architect design & fire norms.
Store / Wash area / Wet kitchen / Utilities / Servant room & Servant toilet: Matt finish tiles.
Separate municipal water tap (drinking water) and bore well water through softener plant.
Provision for dish washer, washing machine and wet area for washing utensils with CP fittings.
Exhaust fans in kitchen.
Rain shower, body jets with steam generator in master bathrooms.
Shower cubicles in all bath rooms.
Wash basins with vanities and mirrors.
Wall mounted EWC with flush valves / I Flush.
Thermostat / single lever diverter with shower of reputed make.
All CP fittings & sanitary Fixtures of Dombracht / Artceram / Villory Boschi / Artiz or equivalent make.
Exhaust in all bath rooms.
Concealed copper wiring of Havells / Finolex or equivalent make.
Heat Pumps with centralised hot water solution for all flats.
Power plugs for cooking range chimney, refrigerator, microwave oven, mixer / grinder and Aqua Water in kitchen adequately.
Power plugs for washing machine and dish washer in utility area.
Three phase power supply for each unit.
Miniature circuit breakers (MCB) for each distribution board of best brands.
Elegant designer modular electrical Switches of reputed make.
I have been looking for places which takes me away from the hustle bustle of city and connects me back to my childhood. This is what i found at this project. I keep travelling a lot for my work so maintaining a farm house is impossible for me. When i learnt about The Village World, i found the right investment and entertainment option. Here, I do not have to maintain my farmhouse, at the same time i earn returns from my investment,. Not only this, I also get to stay free of cost whenever i want to. An apt way of partnering in Hospitality business. I believe that investing in this project is a smart choice for me and would definitely recommend to others
Mr. Malhar Thakar
I was looking for a property in India as an NRI, and I stumbled upon Village World. The concept of connecting back to roots and sustainable living immediately caught my attention. The fact that the property is professionally maintained and offers good returns made it even more attractive. What sealed the deal for me was the option to enjoy the property as a weekend villa when I come to India. Village World truly offers everything I was looking for in one package, and I am delighted with my decision to buy a villa here.
Ms. Dipti Shah and Meetul Shah
As a retired government employee with kids working in other cities, I was looking for a safe and profitable investment option. Village World caught my attention with its sustainable living and back-to-roots concept, and I decided to invest in a villa here. The returns offered are much more than what can be achieved with bank FDs, and the increase in the value of real estate made it a smart investment decision. What I appreciate most about my decision is the option to go and enjoy the villa with my family when they come home for holidays. Village World has truly been the perfect investment option for me, and I couldn't be happier with my decision.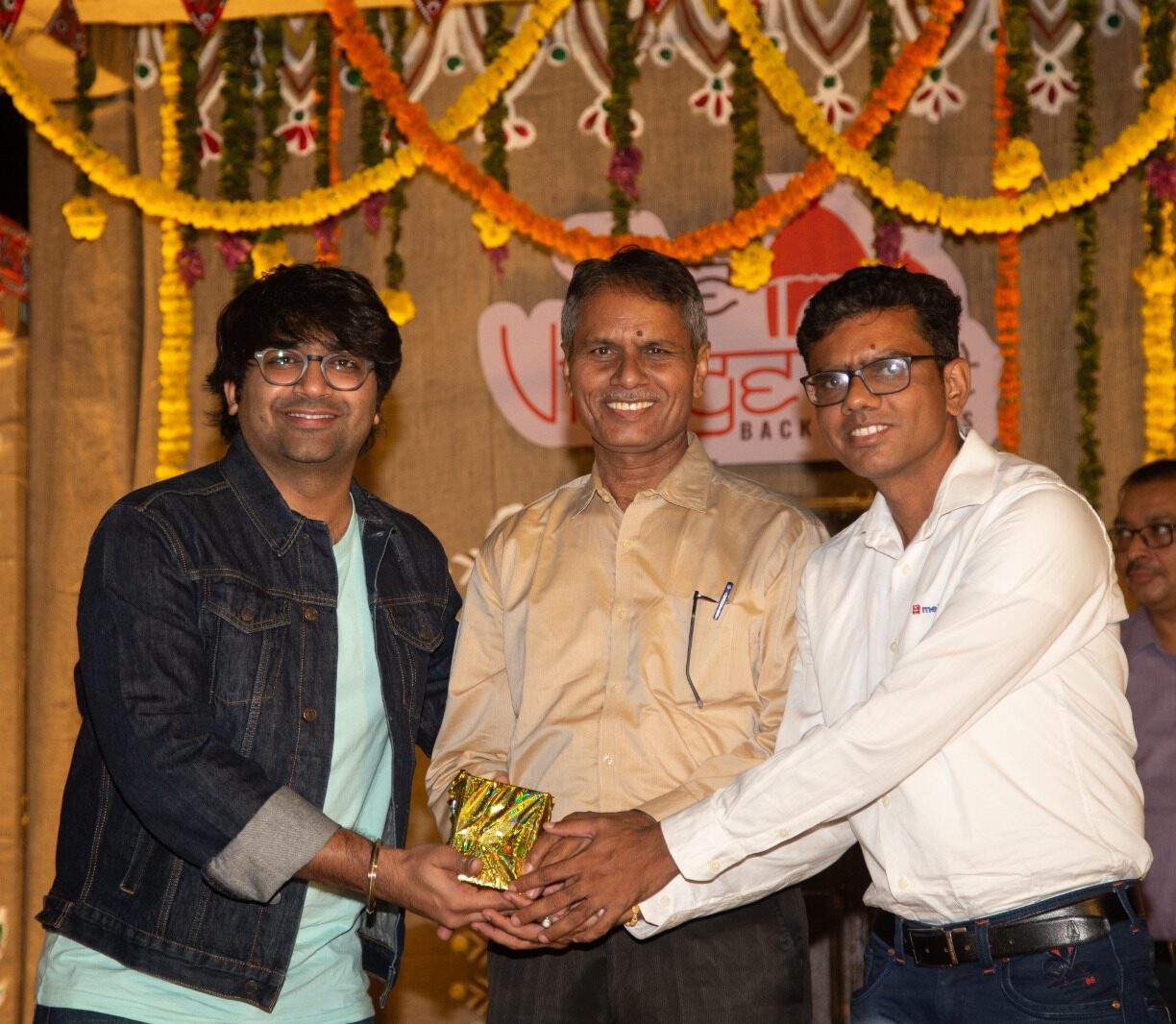 Mr. R. V. Parmar
As a buyer of a villa at Village World, I am truly impressed with the vision and hospitality background of the promoters. Being associated with many large-scale organizations as a consultant, I can say that Village World is truly a one-of-a-kind investment opportunity. The location of the property near tourist destinations and industrial areas makes it an ideal investment for people looking for a profitable investment option. Additionally, the fact that it offers a perfect space to celebrate and unwind in Tier 2 and Tier 3 cities like Mehsana, Unjha, Harij, and Radhanpur makes it an attractive investment option. I am confident that my investment in a villa at Village World will be profitable and offer me the perfect space to enjoy and celebrate with my family and friends.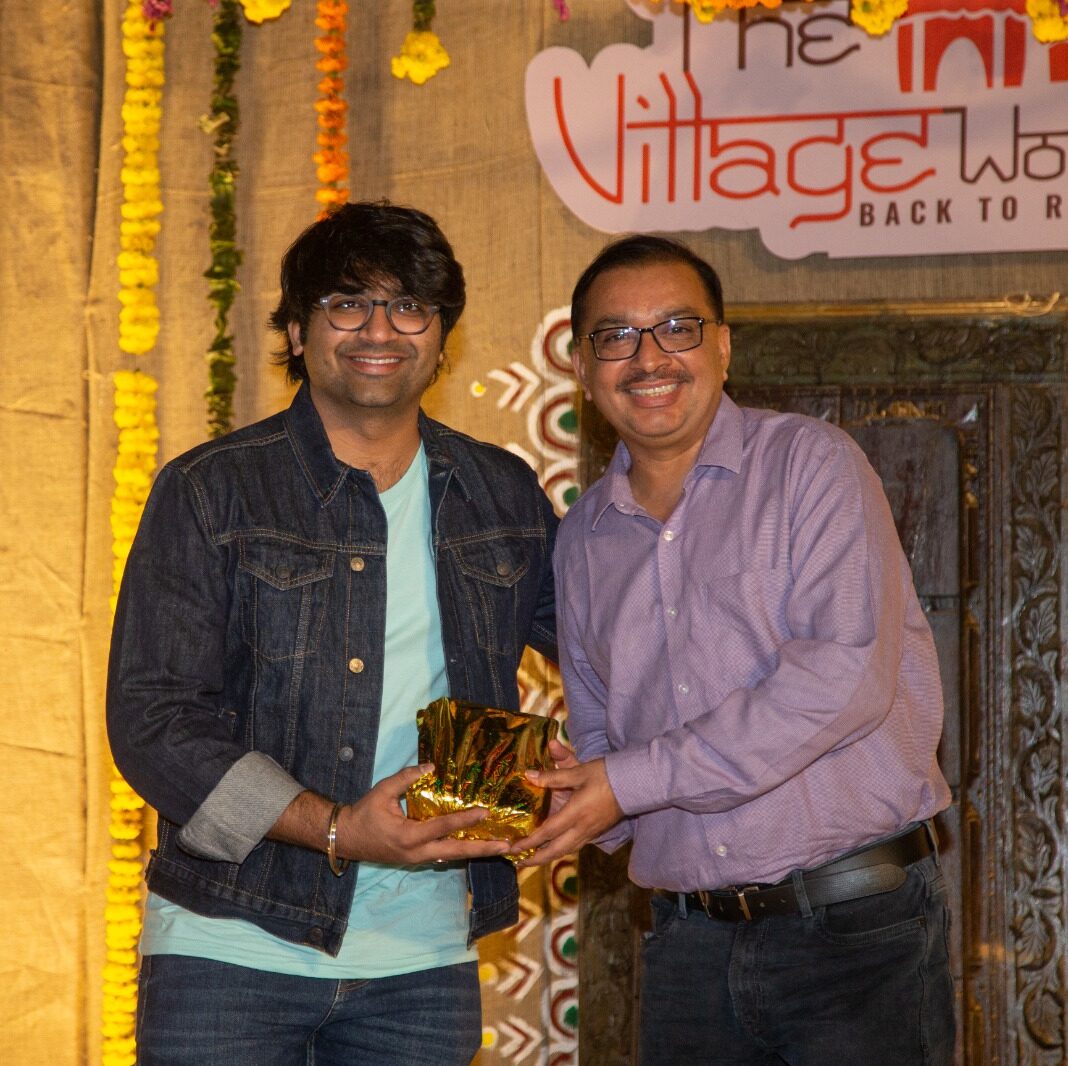 Mr. Bhavesh Upadhyay